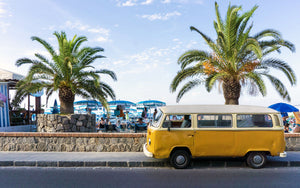 Italy In Your Mailbox
Can't visit Italy right now? We'll send Italy to you. Join the ATO Photography Print Club and once a month you will receive a limited-edition snapshot of Italian magic.
From the cobblestone streets of Rome to the shores of Ischia, each print is stylish and highly original. Keep them all for yourself, frame them for the traveler in your life, or pop one in the mail to brighten someone's day. These colorful prints can double as postcards too!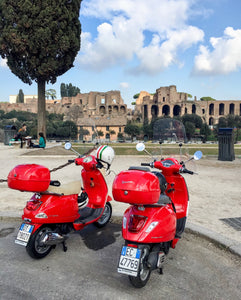 Print Club: Vespa Dispatch
After creating #VespaDispatch years ago and connecting with Vespa lovers around the world, we've created this signature collection capturing our most beloved wheels all over Italy! Twelve months of vibrant, unexpected Vespa prints — the next best thing to hopping on the back of Annie's cherry red wheels. These original prints are bursting with color and make a thoughtful gift for travel and art lovers alike! Prints double as postcards so you can send a little snail mail throughout the year.
Spread some of that Vespa magic! Gift our mini Print Club to your loved ones this holiday season as a memento of their favorite city or inspiration for where to visit next.
Semi-gloss finish, 40% post-consumer content, made and printed in the USA.
Subscriptions start at $6/month.
Join The Club
Print Club: Roman Streets
Whether you've had the chance to experience the magic of Rome in person or not, these prints will move you. Captured by Annie's expert, artful eye, the quiet moments and dreamy streetscapes featured in this collection will easily transport you to this vibrant city. You will quickly discover that the real pulse of Rome lies in its cobblestone streets and quintessential color palette: think dusty rose, orange and ochre. Treat yourself with these memorable prints or gift them to a fellow Italian lover — a monthly reminder of where to visit next! 
Semi-gloss finish, 40% post-consumer content, made and printed in the USA.
Subscriptions start at $6/month
Join The Club